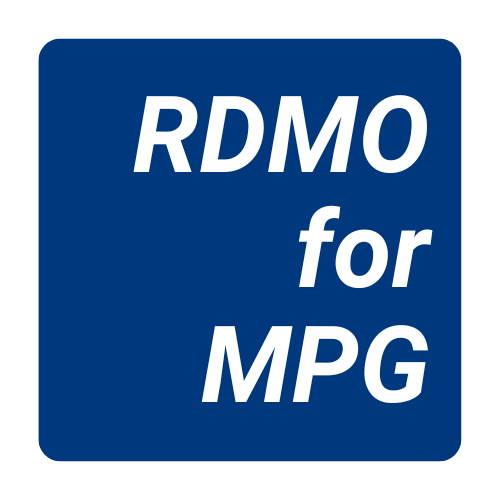 The RDMO for MPG service supports the organisation of data management and the writing of data management plans (DMP) and software management plans (SMP) for various funding organisations. Via this platform, DMPs and SMPs can be written both more quickly and with other scientists involved in the project. At the same time, the plans can be updated throughout the different project phases and possibly forwarded to funding organisations.
The service is based on the open source software RDMO and is maintained by the RDM support of the Max Planck Digital Library.
Get more information about the RDMO for MPG service.
Get in touch with the RDMO for MPG support team.
Stay up to date with the mailing list RDMO-info by the MPDL.
Latest News relating to RDMO for MPG